How to Replace the Phantom Stem Bolt
Updated 3 months ago
A copy of these instructions may be found in the Phantom Instruction Manual
To replace the Phantom Stem Bolt:
Loosen the two grub screws located on each side of the main direction bolt.

Loosen the main direction bolt using an 10mm Allen wrench by turning it counterclockwise.

Remove the lock washer from the bolt to reuse on the new bolt.

Important note: The scooter should be on the ground for this step to ensure that the front main wheel assembly does not completely come apart 

Replace the main direction nut by first placing the lock washer on the bolt. Turn clockwise until tight.

Important note: Ensure that Loctite is applied to the bolt.

Ensure that the bolt is properly torqued to 50Nm.

Retighten the two side grub screws.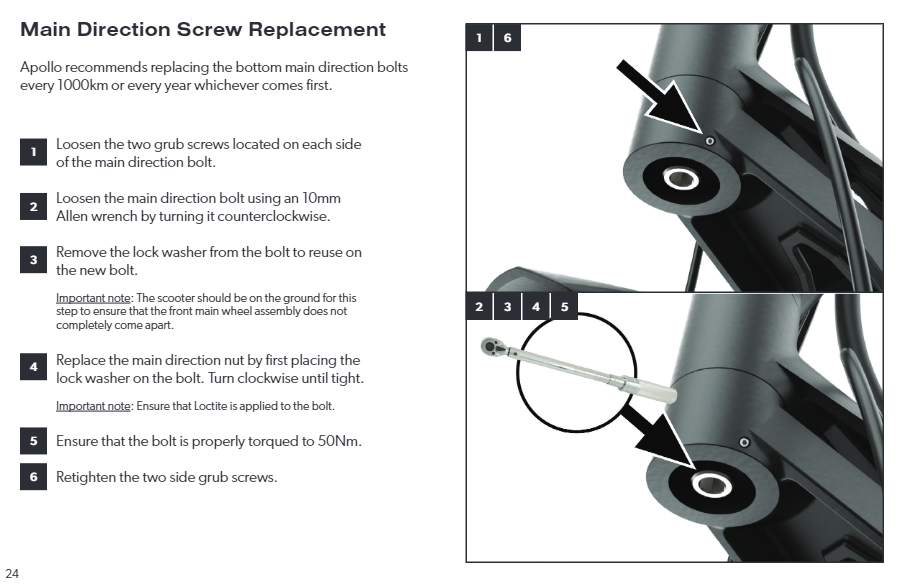 Was this article helpful?