Apollo Air 2022 Maintenance Guide
Updated 8 months ago
The following maintenance table should be used to determine when to inspect certain parts of the scooter, when to change certain components, and when to re-torque specific bolts and fasteners.
This maintenance table is specific to the Apollo Air scooter and will be modified as needed. You can also find a copy of this maintenance table in the User Manual here. 
How to read this maintenance table: 


The column headers indicate how frequently you should check the component listed in the first shaded column. For example:

You should check the tire pressure each ride  

You should ensure the brakes are properly adjusted every 50km

You should ensure the fender screws are not coming loose every 500km

You should change the tires every 1000km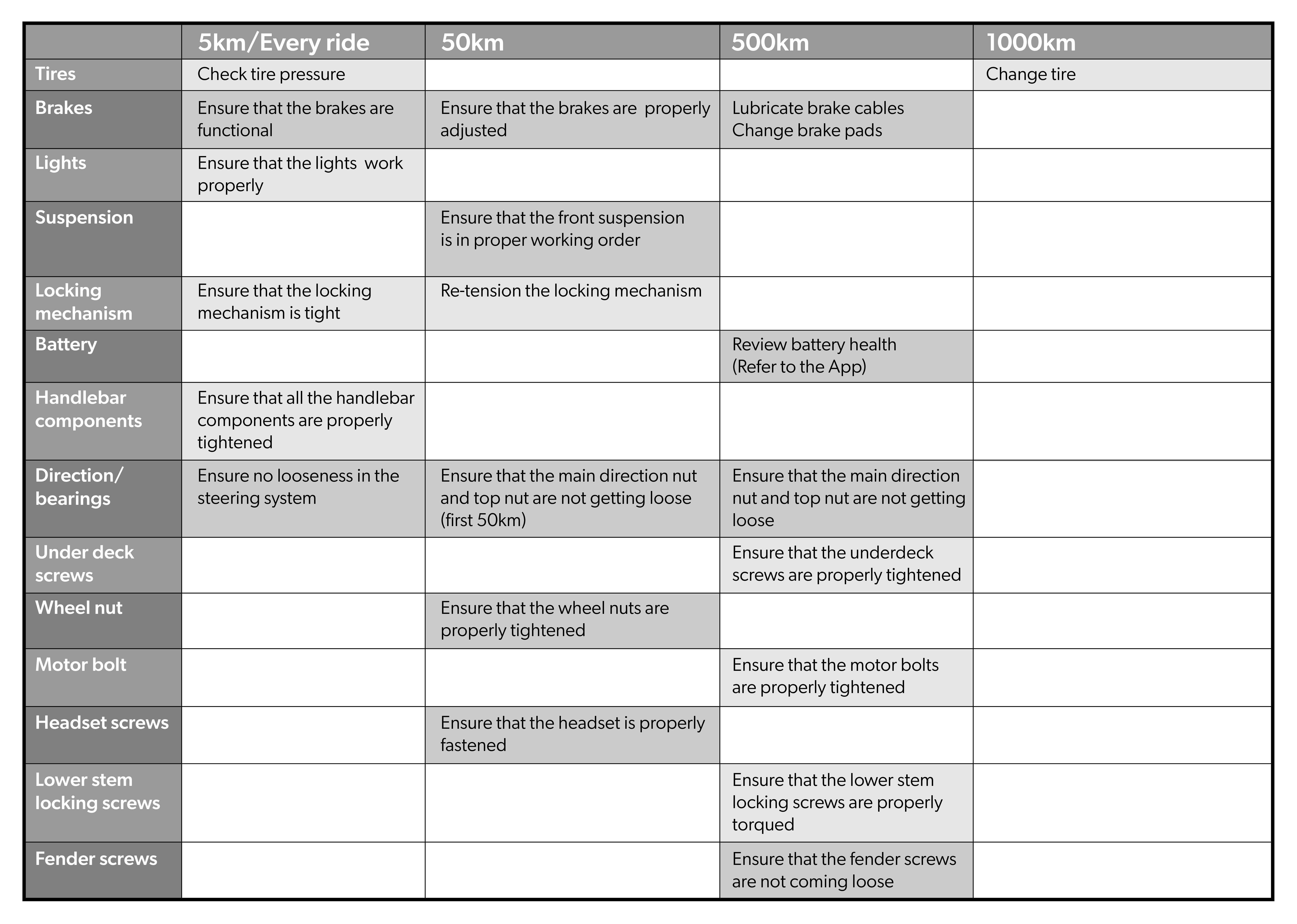 5km/Every Ride
50km 
500km
For all of the screw and bolt tightening items above, please refer to the screw charts below to find the one you are looking for: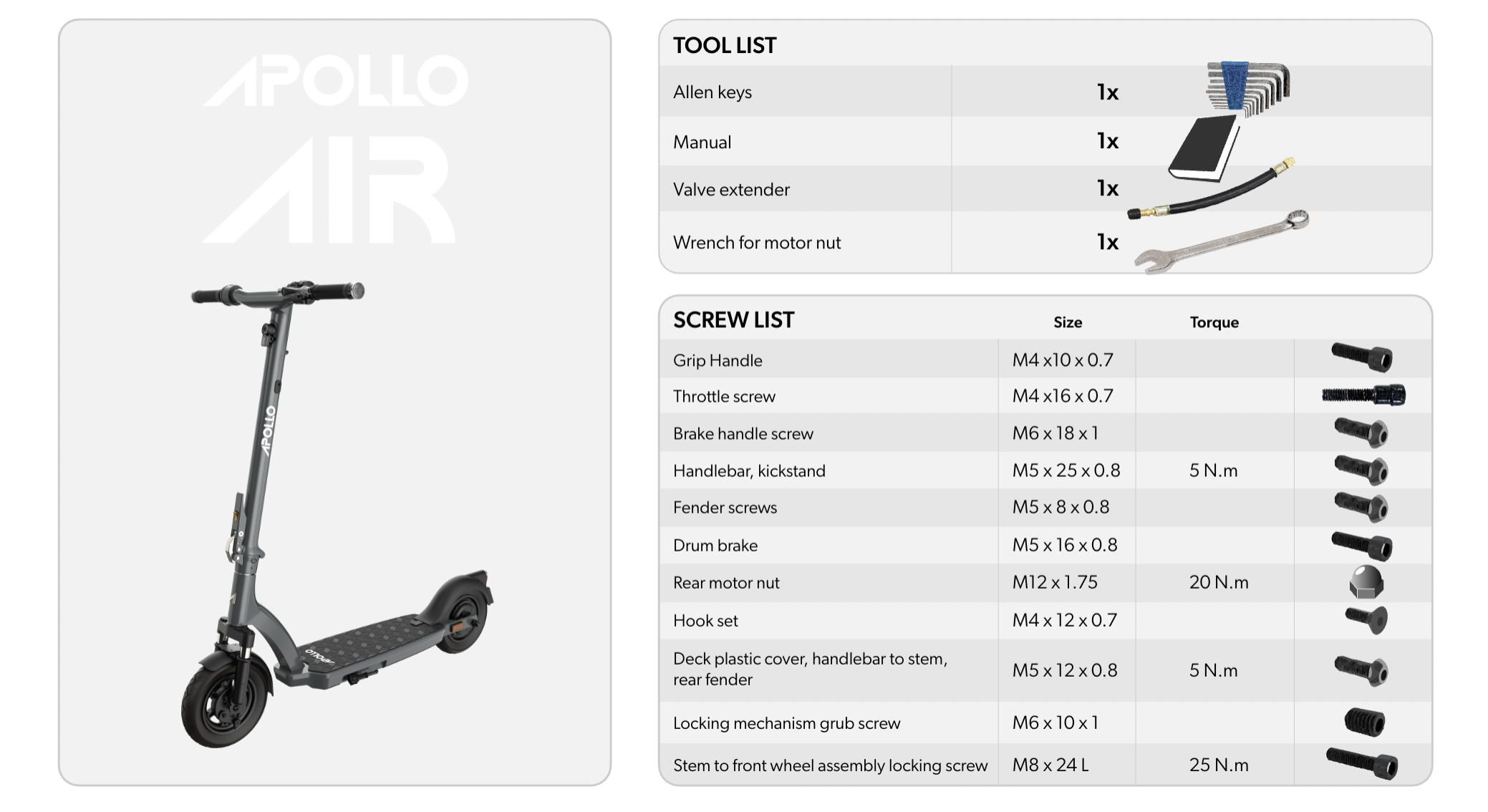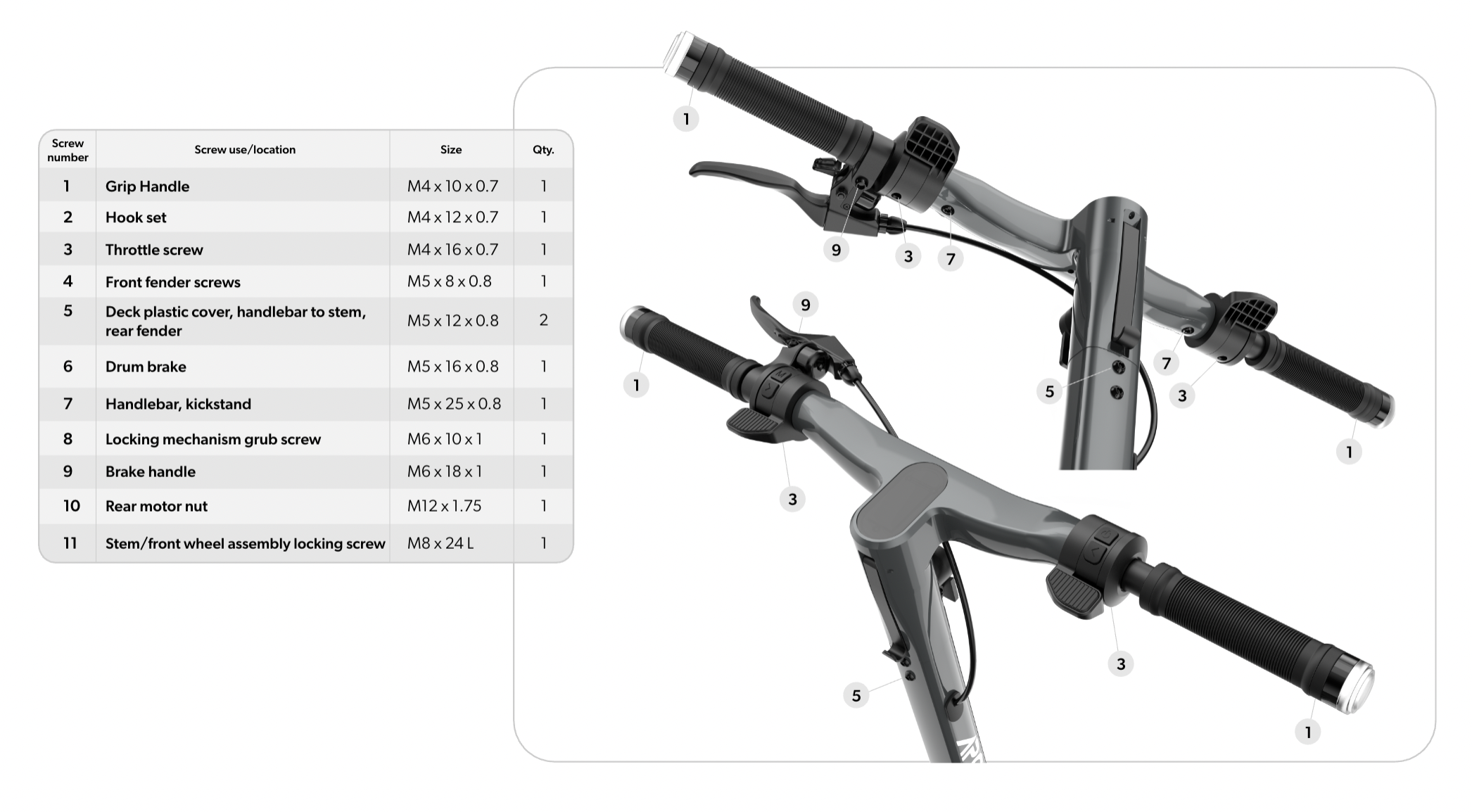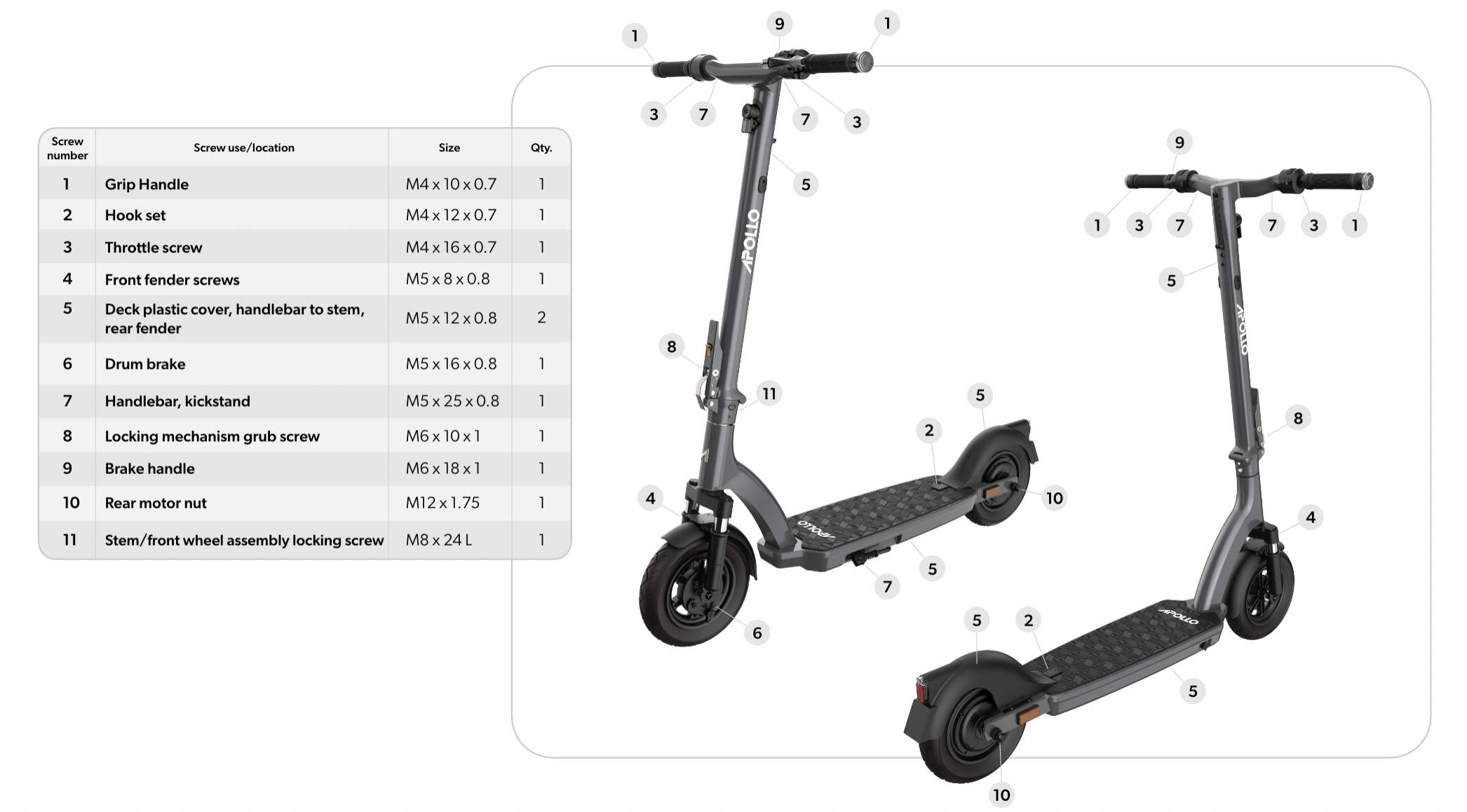 We are now offering General Maintenance Packages at a discounted rate! You can take advantage of these offerings by making an appointment at one of our Apollo Hub Repair Centres. Our A-Crew can perform the services for you and make sure your scooter is in perfect riding condition! 
More information on booking maintenance and repairs.
Full outline of pricing and what is included in our General Maintenance packages.
Was this article helpful?